by  Matthew V. Veazey
|
Rigzone Staff
|
Tuesday, September 10, 2019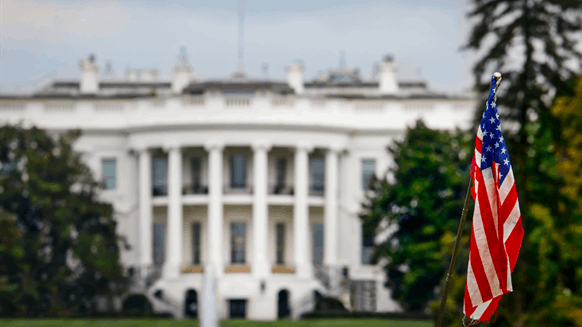 WTI and Brent ended a four-trading-day winning streak.
West Texas Intermediate (WTI) and Brent crude oil futures on Tuesday ended a four-trading-day winning streak.
The October WTI contract price shed 45 cents Tuesday, settling at $57.40 per barrel. The benchmark traded within a range from $57.30 to $58.76.
Also ending the day lower was November Brent, which lost 21 cents to close at $62.38 per barrel.
Barani Krishnan, senior commodities analyst at Investing.com, told Rigzone the oil market is taking note of recent high-level personnel changes in Saudi Arabia and the United States.
"It looks like the Saudis just can't have a few days to their own before (President) Trump spoils the party for them," he said. "Just as the Kingdom thought it had set the house right by firing Khalid al-Falih as energy minister and appointing an ostensibly better son of (King) Salman to the job, Trump goes ahead and fires one of his own – and nothing less than National Security Advisor John Bolton!"
To clarify, Trump tweeted that he asked for and received Bolton's resignation Tuesday and Bolton countered that he offered to resign Monday night. In any case, Krishnan said the moves are significant for oil.
"This has huge implications, enough for the market to ask which is greater: (Prince) Abulaziz's appointment or Bolton's sacking," said Krishnan. "The truth really shouldn't be hard to tell. The Saudi prince isn't going to bring anything more than nominal production cuts to OPEC. But the exit of Bolton, an Iran hawk, means an entirely different thing."
Krishnan pointed out that Bolton's departure could signify an easing of the Trump administration's stance on Iran sanctions.
"The U.S. could be a lot less restrained in pursuing an amicable outcome to the sanctions issue with Tehran, and Trump might be seeing a chance to do a deal that he can gloat about when he goes on the stump for 2020," he explained. "With a warmonger like Bolton breathing down his neck before, it was a lot harder for Trump to even float the idea of an Iran deal. Now, it'll be a lot easier."
Reformulated gasoline (RBOB) posted a slight gain during Tuesday's session. The October RBOB added less than one cent to settle at $1.59 per gallon.
Henry Hub natural gas for October delivery declined one-half of one cent, ending the day at $2.58.
To contact the author, email [email protected]

Generated by readers, the comments included herein do not reflect the views and opinions of Rigzone. All comments are subject to editorial review. Off-topic, inappropriate or insulting comments will be removed.
MORE FROM THIS AUTHOR


Matthew V. Veazey



Senior Editor | Rigzone