by  Matthew V. Veazey
|
Rigzone Staff
|
Tuesday, September 10, 2019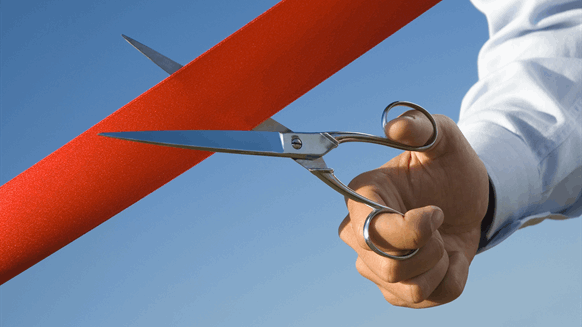 MEGlobal Americas has inaugurated its new ethylene glycol manufacturing facility.
MEGlobal Americas Inc. has inaugurated its new ethylene glycol (EG) manufacturing facility in Oyster Creek, Texas, parent company EQUATE Group reported Tuesday.
"This is a major achievement of the EQUATE Group and will benefit both Kuwait and the U.S.," stated Ramesh Ramachandran, president and CEO of EQUATE, whose EQUATE Petrochemical joint venture comprises U.S.-based Dow Chemical Co. and Kuwait-based Petrochemical Industries Co. (PIC). "With a growing global market for EG products, it will provide us with greater flexibility to satisfy our customers' needs while capitalizing on the U.S. shale gas opportunity."
According to EQUATE, the MEGlobal Oyster Creek site boasts 750,000 metric tons annually of EG manufacturing capacity and will produce monoethylene and diethylene glycol products. The firm noted the products are ingredients for polyester fibers, polyethylene terephthalate (PET) bottles and packaging, antifreeze and coolants, construction materials and other market applications.
"This is a significant milestone for both MEGlobal and Fluor that reflects our two companies' teaming approach and collective commitment to execution," stated Mark Fields, president of the Energy & Chemicals with Fluor Corp., whose scope of work at Oyster Creek included installing equipment, steel and piping for the process units. "Not only is this project a first for MEGlobal in the United States, but it also marks Fluor's fifth major construction project in the area over the past seven years."
Pointing out the project employed nearly 2,000 construction workers at peak and has created 55 new full-time long-term jobs and 25 to 35 contract jobs, EQUATE noted the construction phase included more than 3 million consecutive safe work hours. The company added that commercial quantities of finished product should begin shipping by November of this year.
"This is an important milestone in EQUATE history, adding manufacturing capacity on the U.S. Gulf Coast to satisfy customer needs in the region," concluded Naser Al-Dousari, EQUATE executive vice president. "EQUATE's glycol footprint in the Americas is as large as that in Kuwait. The community in Texas has been very welcoming to this investment and we look forward to being a part of this region."
To contact the author, email [email protected].

Generated by readers, the comments included herein do not reflect the views and opinions of Rigzone. All comments are subject to editorial review. Off-topic, inappropriate or insulting comments will be removed.
MORE FROM THIS AUTHOR


Matthew V. Veazey



Senior Editor | Rigzone