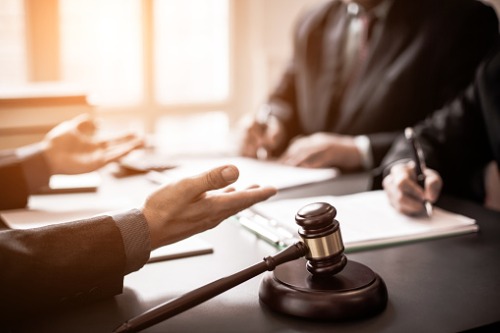 Despite a Johannesburg court ruling that pan-African financial company Old Mutual Limited (OML) does not have to reinstate its former CEO, Peter Moyo, the ex-chief executive is looking to make it a long, drawn-out legal dispute by appealing the decision.
Eric Mabuza, who serves as Moyo's lawyer, confirmed with Reuters that they have appealed the decision that overturned the ex-CEO's reinstatement. Moyo and his lawyer have also confirmed that even if they lose the appeal, they will still be able to drag out the case to seek either permanent reinstatement or damages.
Reuters also reported that OML confirmed in a statement that it would oppose the petition.
This development is the latest in an intense legal back-and-forth between the insurance company and the former chief executive which began last year.
Read more: Old Mutual chops chief executive Peter Moyo
In June 2019, OML dismissed Moyo due to a supposed conflict of interest involving investment firm NMT Capital, which Moyo founded, and concerns over declarations of ordinary dividends.
Read more: Old Mutual fires chief executive Peter Moyo… for a second time
However, the termination was challenged by Moyo, who took the issue to court. The court ruled in favor of Moyo's reinstatement, which OML challenged in its own way by issuing a second notice of termination – a move Mabuza has criticized for being too excessive.
Read more: Old Mutual wins case against ex-CEO who fought for reinstatement
OML later appealed the reinstatement order, taking its case to the High Court in Johannesburg. Just last month, the high court upheld the insurer's appeal against the reinstatement. But while the case seemed to have come to a close, Moyo's camp swore that there was a "very good chance" that he would look to overturn the decision in the Supreme Court of Appeal in Bloemfontein.